Cash recyclers can do far more than you may think.
No matter the size, scope, or reach of your business, the last thing your operations need is the added stress of a complex cash management process.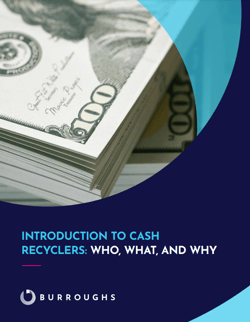 Every company should be able to rely on a streamlined cash management process with tools that help them eliminate surprises related to its cash flow. With cash recyclers, you can.

Cash recyclers are a robust way to improve all of your organization's cash-handling practices, and can also help to bring detailed insights into how cash flows in and out of your business.
With this free download, you'll learn:

The benefits of cash recyclers
How they drive operational efficiency
The differences between the various types of cash recyclers
How to decide which cash recycler is right for your business
Access your copy by filling out this form »