Do you need help with your RFP process?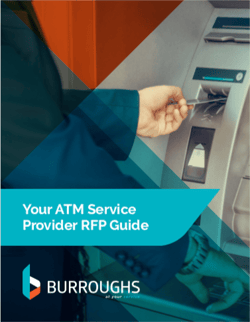 Once the decision is made to engage a service provider to take over the management and maintenance of your ATM fleet, the road ahead can seem daunting and full of unknowns.
Although your organization probably has been through the procurement lifecycle more times than it wishes to count, the request-for-proposal (RFP) process to solicit bids and select a service provider for your ATM fleet can introduce some of its own unique challenges.
Navigate these challenges with Your ATM Service Provider RFP Guide, which covers:
The eight key steps to include when developing your RFP
The four components you need in your RFP to identify the right service provider
The most valuable capabilities to look for in a service provider
The importance of asking the right questions
Access your copy by filling out the form »